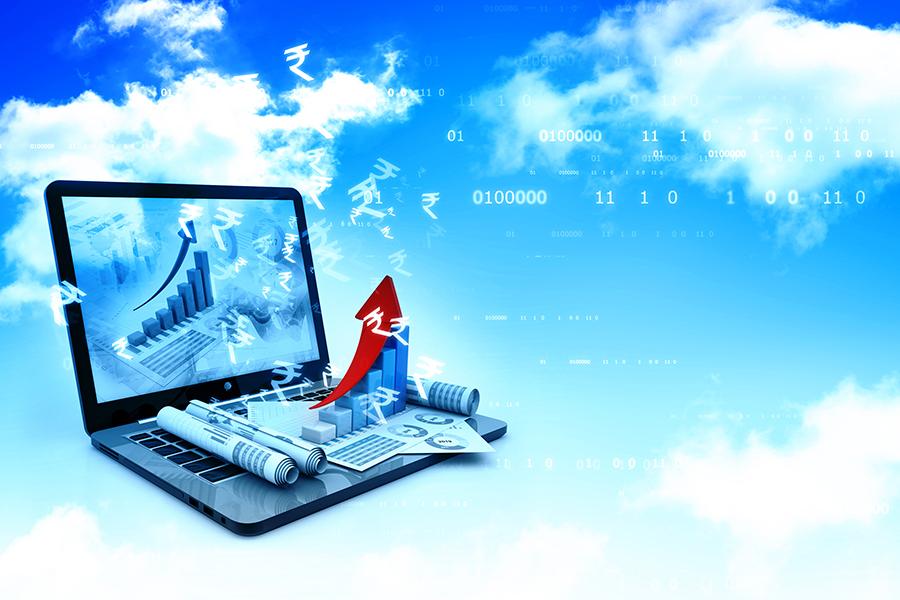 The 'story' (Digital) unfolds
The collective dream of 1.25 billion Indian citizens to see the country evolve as a 'developed' nation in the world has been the origin of all major developments in the Indian economy over the last few years.
The government is on a mission to digitise the Indian economy. Amendments to the Foreign Direct Investment (FDI) policy to increase FDI inflow. Increased smartphone penetration, implementation of biometric identification system (Aadhaar), Goods and Services tax (GST), real-time payment interface – Unified Payments Interface (UPI) along with financial inclusion measures like 'Jan Dhan Yojna', have been the major pegs of India's digitisation story.
Together, these factors pose a promising opportunity for India to be the third-largest economy in the world with a gross domestic product (GDP) of $6 trillion [Source: Morgan Stanley studies]. The underlying theme of all the above measures is digital.
The penetration of internet and other breakthrough technologies such as Artificial Intelligence (AI), Big Data and Internet of Things (IoT) into our lives, coupled with the adoption of digital media, has put India on a transformational journey to become agile and be future-ready. Touted as the fourth industrial revolution, this digital shake-up aims to build a future offering an all-pervasive connected experience.
The world is changing and so are we
India's digital index rose by 56 percent during 2014-2017, from 18 to 29 on a scale of 1-100. This has placed the country second in terms of growth among 17 emerging and mature digital economies, according to McKinsey Global Institute (MGI). A robust digital infrastructure will help in driving India's digital dream of becoming a trillion dollar digital economy.
India's digital story: Push from the Government – A major enabler
Our country has seen a massive uptake in digital penetration on the back of the Government's three-pronged strategy to pursue the transformational journey. This includes launch of customer-focused initiatives like 'Jan-Dhan', 'Aadhaar', enhanced mobile connectivity, and the availability of data at low price points, thereby involving its people in shaping the future.
Innovation in communication technology has helped in bridging literacy barriers, enabling the neighbourhood kiosk owner to transfer funds into his parents' account in a far-flung village. Low-cost internet and easy internet access has led to rise in the number of internet users and has been a key driver of digital content. The 'Network of Future', 5G will be a massive game-changer with greater speeds and enhanced connectivity.
The tech revolution powered by new discoveries in Artificial Intelligence, the Internet of Things and Machine Learning has opened new vistas of opportunities for India in terms of innovation, digitisation and automation. Entrepreneurs, CEOs/CTOs of large organisations and start-ups are rapidly adopting technologies involving AI, IoT, 3D-printing, advanced robotics and neuroscience, and embedding them into the various sectors such as healthcare, banking, aviation, communication, e-commerce and entertainment. Businesses are tweaking the role of IT functions to develop products and services to stay competitive and relevant in this connected world.
The widespread adoption of digital technologies by the Government has paved a path of unstoppable progress for our country to become a trillion dollar digital economy by the year 2020* (Reference: Department of Economic Affairs).
The foundations are in place for a digitally inclusive economy. What the country now needs is institutes that cater to research in AI, robotics, data sciences, and IOT amongst other new age technologies. We need to encourage the development of marketplaces for small and medium businesses (SMEs), and help them to embrace digital.
Sustaining the digital economy – the way forward
In this digital landscape, deep learning, unlearning and adapting to a new normal will hold the key to the success. We need to grow organically and be profitable on a sustained basis. We need to align our resources and energies at a national level to make our mark as a trillion-dollar digital economy by 2022. While we have the infrastructure, technology, funds and talent in place, achieving this goal will require concerted actions from all stakeholders. It will depend on how smartly we can to leverage new-age technologies.  We certainly need to consider the following:
» Re-imagine the business models and processes to generate new streams of revenue » Listen to what our customers have to say, understand what they want and recommend solutions based on their challenges. Be preemptive in catering to evolving market needs
» Re-skilling and up-skilling of employees to build the workforce of the future. The government, academia and industry must align to create cutting-edge technology solutions
» Learn from startups and millennials. The concept of reverse mentoring shall drive growth and define leadership of the future
» Build a dedicated task-force to oversee the adoption of digital and for continuous monitoring of the progress
» Rope in transformation experts with risk-taking capabilities in leadership roles to accelerate transformation
India is fortunate to have the desired push to harness digital technologies and leapfrog into the future as disruptors. For us to lead the digital revolution, we need to work towards being value creators and be the 'change agents' who lead the change.
["source-forbes"]